Leadership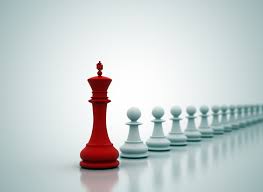 Mr. Saim Khan
Regional Director
Mr. Saim Khan is the Regional Director of Providence Group as of November 2012 and leads the Providence family. Mr. Khan has progressed through a series of leadership roles at Providence and other business entities. Providence traces its roots and existence back to Dubai, U.A.E. Providence has expanded across regions and become a multi-national under the strong leadership of Mr. Khan
Mr. Khan has an open-minded and collective approach to working together in a pleasant, productive and cohesive environment. His approach to problem solving and addressing customer needs has created a result-oriented environment at Providence, which in turn results in a positive mindset and belief within Providence and externally with partners and clients.
Prior to becoming Regional Director of Providence Group, Mr. Khan has held positions with leading organizations in the sub-continent. Mr. Khan's attainment of higher education and experience in the West and the East enables him to build a strong team and lead from the front.
Mr. Khan is committed to playing a strong role in social responsibility. Since 2004 he has volunteered his time and energy as well as raised funds and donated generously to "The Citizens Foundation" in Pakistan for the benefit of underprivileged children so as to help them attain quality education at affordable costs.